Preparing your Robertson's Ham
Robertson's Hams are fully cooked, but to bring out the best flavor you should follow these instructions.
Rinse your ham with warm water.

Place in the oven and heat at 350°

Whole ham - heat for 2 1/2 - 3 hours

Half ham - heat for 1 1/2 - 2 hours

Boneless ham - heat for 1 1/2 hours

Remove from oven and let cool to room temperature.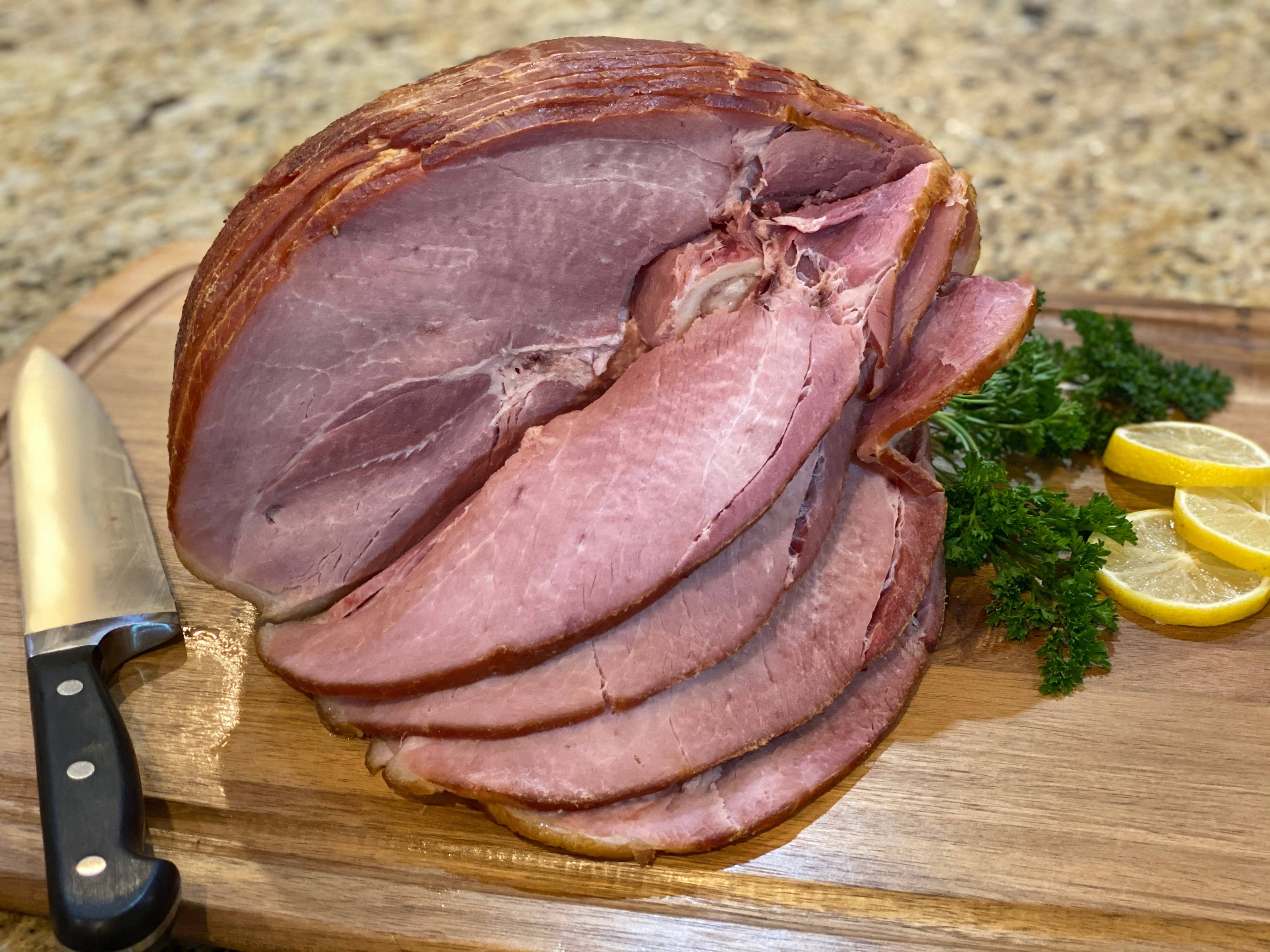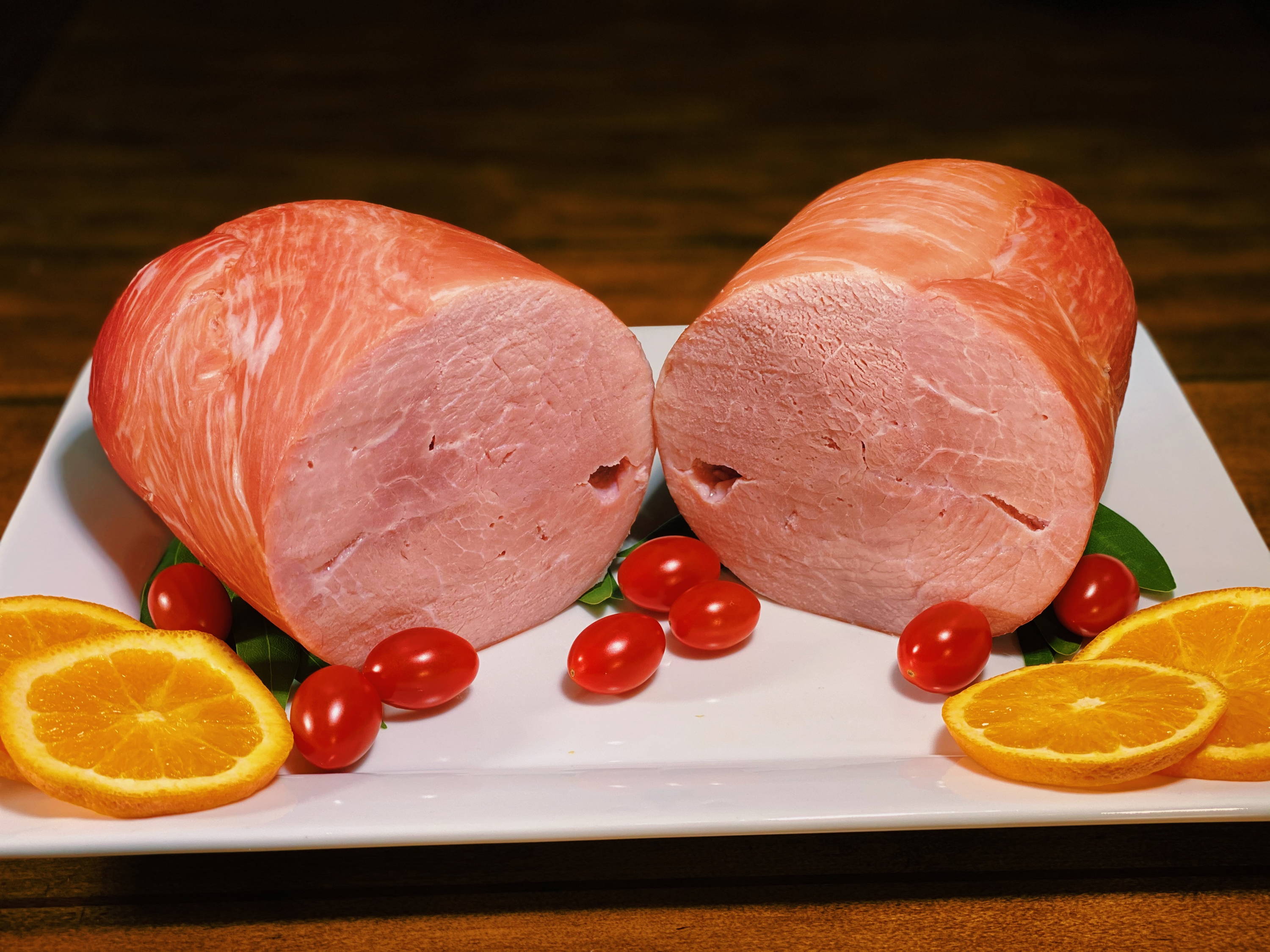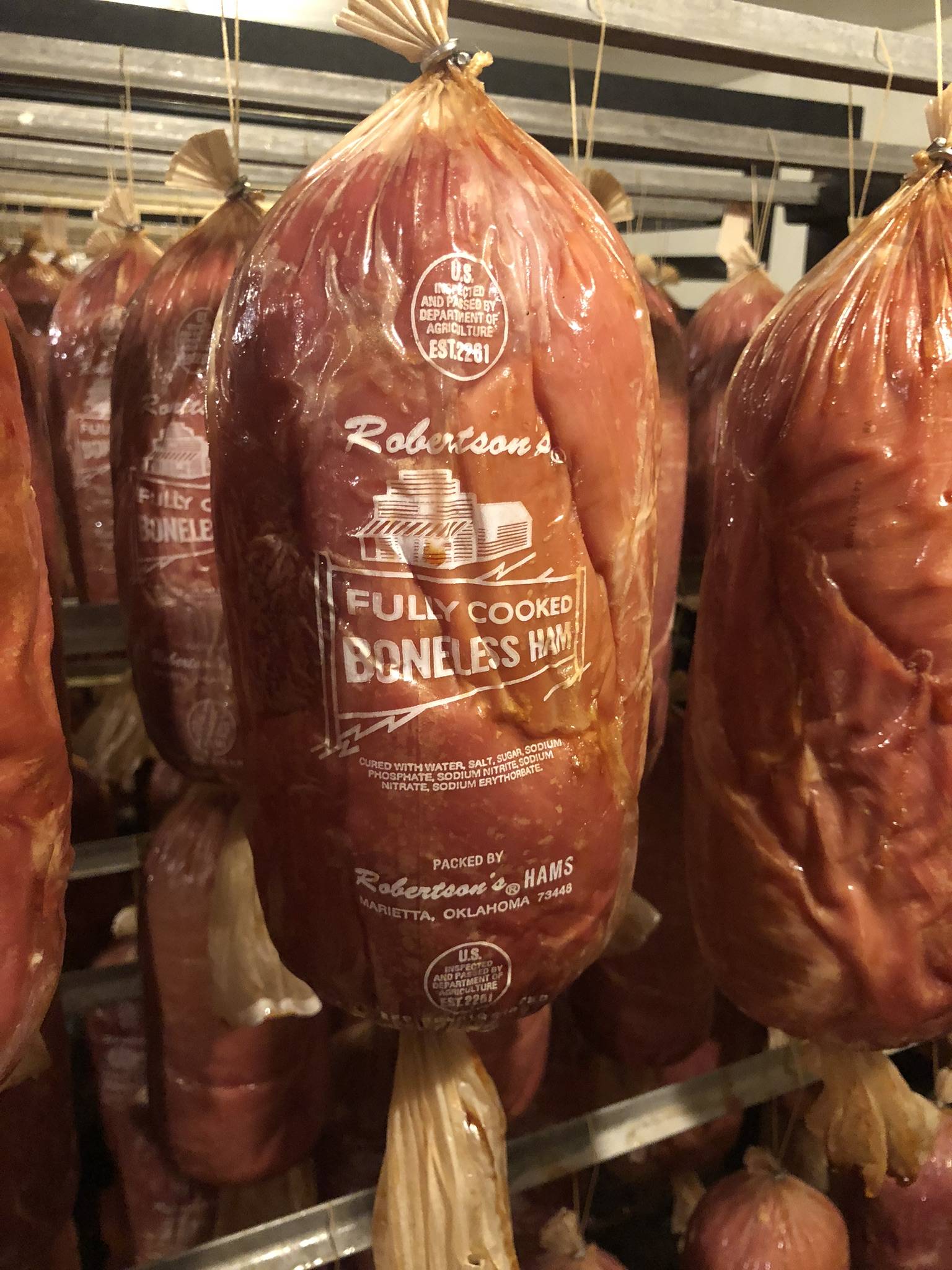 Cured with water, salt, sugar, sodium erythorbate, sodium nitrate, sodium nitrite, (sodium phosphate in the boneless ham only)