Preparing your Robertson's Smoked Turkey
Robertson's smoked turkey and turkey breast are fully cooked, but here is how to get the best flavor.
Remove packaging and netting and rinse the turkey with warm water.

Wrap in foil and place in shallow pan.

Heat Turkey in oven at 350°

1 - 1 1/4 Hour for Whole Turkey

30 Minutes for Turkey Breast

Remove from oven and let cool to room temp.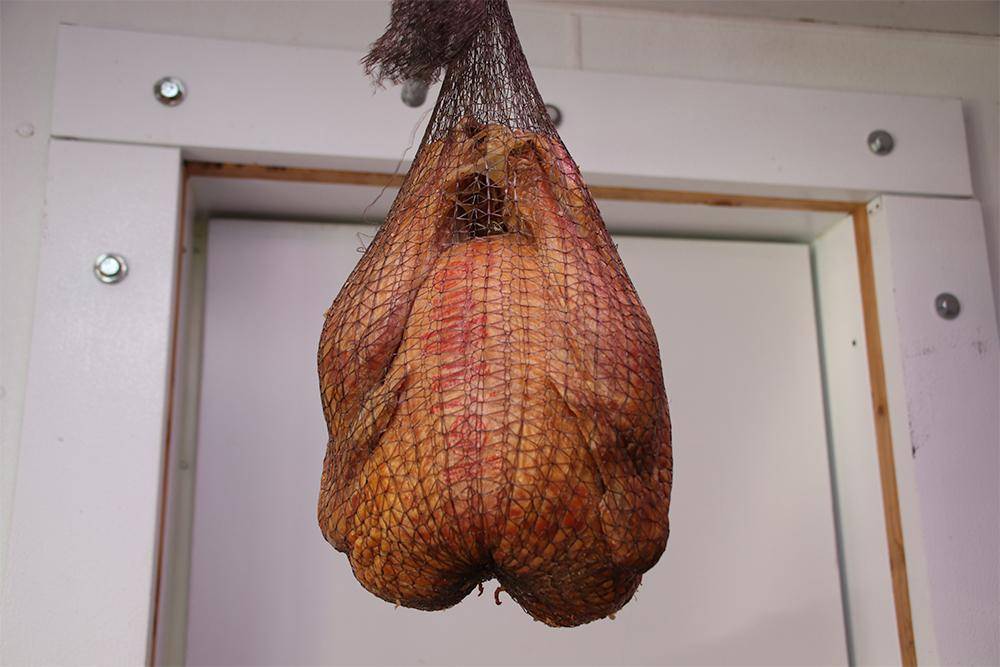 Whole Turkeys are Cured with: Water, Salt, Sugar, Sodium Phosphates, Flavoring, Monosodium Glutamate, Sodium Erythorbate, Sodium Nitrite.
Turkey Breast ingredients: Turkey Breast, Water, Salt, Sugar, Spices, Sodium Phosphates, Garlic Powder, Sodium Erythorbate, Sodium Nitrite.
Place the Turkey with legs to your right, hold drumstick with fingers. Then, cut the joint that joins the leg to the backbone, removing the leg.

Getting as close as possible, make a deep cut into the breast parallel to the wing.

Starting halfway up the breast, thinly slice down to the cut made at the wing, continue slicing in a similar manner.